The Spirit of the Terebkul (Palau Warrior Dance)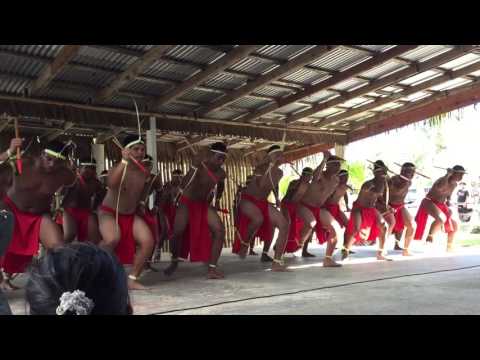 I am so proud when I witness the Terebkul. The spirit and soul of its magnificent and powerful performance transpires in every Palauan as it has transpires and catapulted us through the generations. It is an underlying characteristic inherited in us which has transformed our people and nation to be what it has become today, a proud nation with a legacy of success in all aspects of the society. No one is perfect and we are no exception, but I must proclaim as I look at our history- past and present- we have come a long way. The future is hopeful and bright.
Terebkul, continue to inspire and empower your Children!!!
HHhhhhmmmmmmmm.........WWWwwwwwweeeeeeYYYYyyyyyyy!!!!!!!!................
VIVA PALAU!!!!