We-Democrats get outmaneuvered by Trump again on shutdown
The orange baboon did it again and outmaneuvered our partys leadership and because of that we will the blame for the shutdown will be placed on our partys doorstep.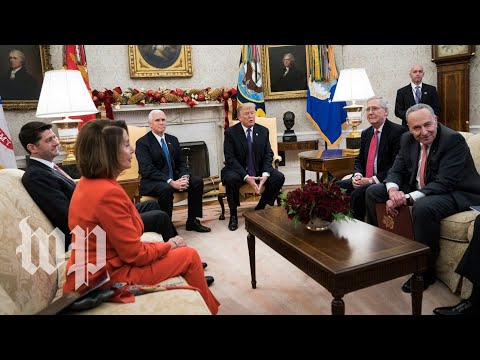 Here is how he did it. He met democrat leader Pelosi and Schumer in the White house and he had the media covered it. During the meeting they spared over the shutdown and border wall. Nancy and Schumer said they are for border security. He got them to admit that. Then he cornered them by saying if the Republicans had the votes to pass a spending bill to avoid a shutdown along with border security.
Nancy and Schumer took the bait and said the Republicans couldn't passed the spending bill in the house because they won't agree to fund the wall and if they did passed it democrats would vote yes on no shutdown.
They thought republicans in the house wouldn't passed it.Yesterday the Republicans passed the spending bill along with border funding. Now our party along with Pelosi and Schumer won't vote on.
They got outmaneuvered. They admit on life t.v they are for border security and would vote for it if it passed the house. They are now backing out of that promise they stupidly made on t.v.