LOL: CNN Begrudgingly Admits Trump Has Been Vindicated by Russia Probe
Video's Of
CNN Forced To Admit Mueller Report Vindicates Trump
1.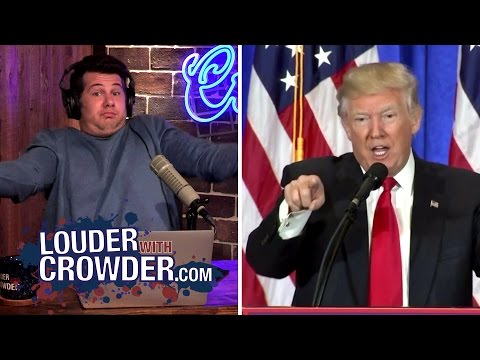 2.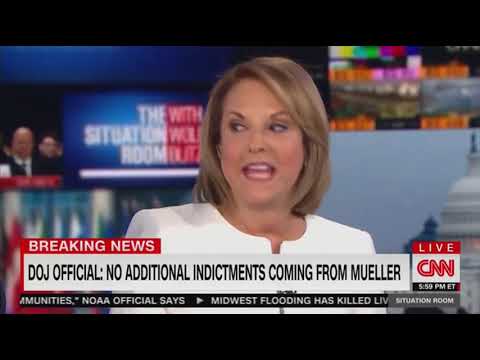 You've no doubt caught wind of Bob Mueller calling it a day on the Russia investigation. Trumpy appears to have survived all the the scrutiny, despite all the tales of secret meetings and Russian hookers' pee-pee.

Even CNN is begrudgingly admitting the Donald has been vindicated

:

CNN political analyst Gloria Borger admitted that the president is "vindicated" by the conclusion of the probe, but did so in a roundabout way, focusing on the political implications for the president's past critiques of the Mueller team. "So if, if as Jeffrey is saying, they get great news, the great news is, first of all, there's no more indictments. But if suddenly the president has to say those angry Democrats who were working with Bob Mueller were actually just part of a Justice Department doing its job after he has criticized the Justice Department, then he's now vindicated."Geez, just give it up already. This matter is finished.



Looking at the actions of the Democrats, this investigation was nothing short of a witch hunt. Lefties across the board were putting their impartiality aside to try landing hits on the Orange Man. Alas, the left's aim was too poor and they had

zilch in the way of ammo

.

Even though Trump has been vindicated, something tells me we're nowhere near the end of this investigation brouhaha. Lefties are hellbent on

dragging Donny-T out the Oval Office by his combover

. These "progressives" aren't about to let anything get in their way. Even a complete lack of evidence.

This non-story was a giant two-year waste of time. On the next go-round, maybe the left should try going with a narrative that's not from the land of make-believe.

@redsnapper @SaremChuuk @errr @visafree @IronYouth @FactsMatters @SakaSaka