Democrats/AOC's Chief-Of-Staff Admits Green New Deal About Implementing Socialism
The Democrats who wrote and pushed the the Green New Deal have admitted just recently that the Green New Deal was not about saving the world from climate change but it was all about changing the US economy from free enterprise and capitalism to a socialist economy!Famous Socialists in History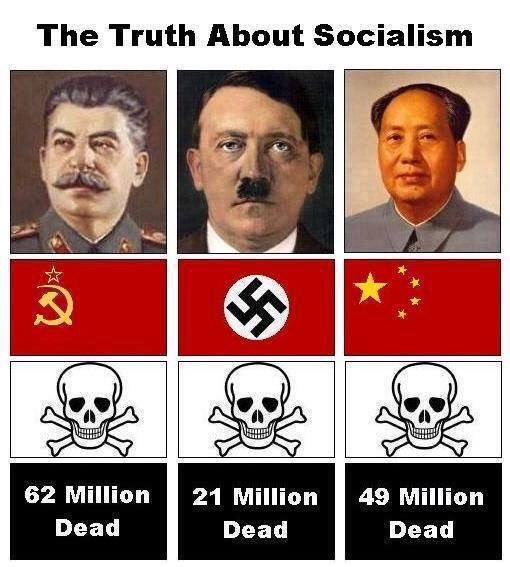 AOC's Chief-Of-Staff Admits Green New Deal About Implementing Socialism
https://www.washingtonpost.com/news/magazine/wp/2019/07/10/feature/how-saikat-chakrabarti-became-aocs-chief-of-change/?noredirect=on&utm_term=.87a4582bf36e
Socialist Rep. Alexandria Ocasio-Cortez's (D-NY) far-left chief-of-staff, Saikat Chakrabarti, admitted in a recent Washington Post interview that the Green New Deal was not created to protect the environment, but to implement socialism.

The Post notes that the admission came during an exchange between Chakrabarti and Sam Ricketts, climate director for Washington Gov. Jay Inslee (D), who is a long shot running for president. The Post reports:
Chakrabarti had an unexpected disclosure. "The interesting thing about the Green New Deal," he said, "is it wasn't originally a climate thing at all." Ricketts greeted this startling notion with an attentive poker face. "Do you guys think of it as a climate thing?" Chakrabarti continued. "Because we really think of it as a how-do-you-change-the-entire-economy thing." [emphasis added]

https://www.washingtonpost.com/news/magazine/wp/2019/07/10/feature/how-saikat-chakrabarti-became-aocs-chief-of-change/?noredirect=on&utm_term=.87a4582bf36e
Even other Democrats have called out Ocasio-Cortez's far-left socialist agenda, including Rep. Max Rose (NY), who referred to Ocasio-Cortez's plan as "a massive socialist economic policy platform."